4 things that surprised me when I joined a software development company
I am not a developer. However, it's not like I came to a software development company from a completely different world. Before joining Bright Inventions I was working at an online marketplace company that had an in-house web and mobile development team. The IT world wasn't such a new thing to me. So I thought… Find out 4 things that surprised me about working at a software development agency.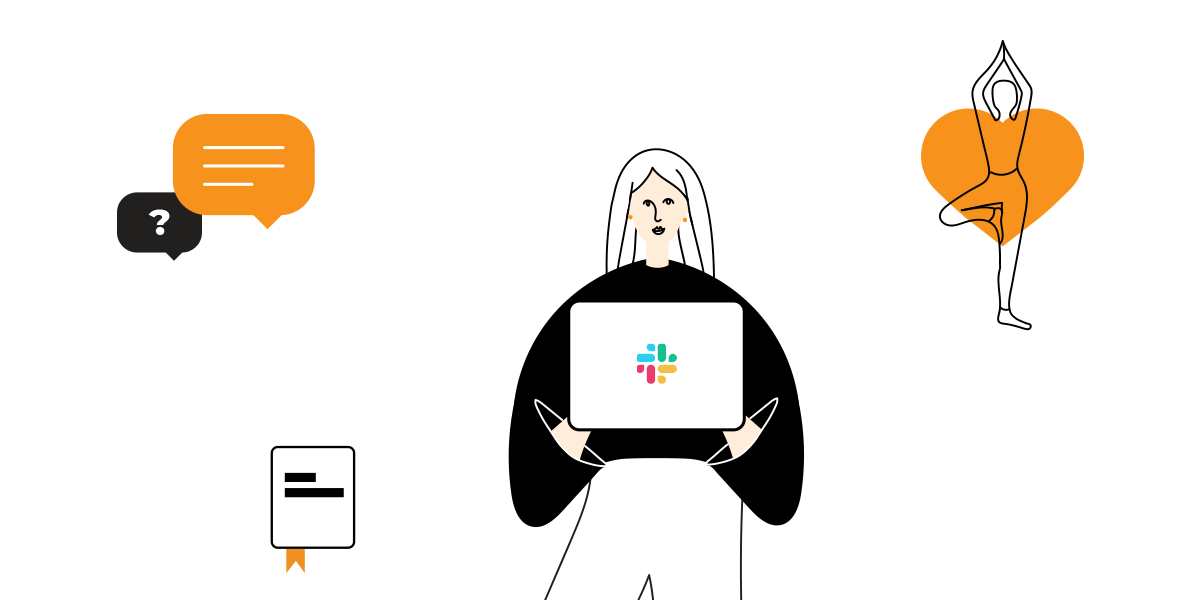 1. Slack is the new email
I love Slack. I was introduced to it a few years ago and I fell in love with it instantly. Although, I think that the Slack team should work harder on GIF finder feature… Nevertheless, I simply love Slack. However, here at Bright Inventions they loooove Slack! We have over 80 channels regarding everything: our passions, work, self-development and of course… food ordering! My favourite channels are: #todayilearned, #bright-kudos and #random – because there is no Slack without some random stories ;) What struck me the most is that I barely use email anymore. My Gmail is practically empty! I remember like 5 years ago email was the most important tool to communicate in and outside the team. Recently, I've realised how that has changed. And you know what? I love it!
2. Ask me anything
Q&As are something that I enjoyed mostly when I watched my favourite YouTubers answering fans questions. I have never thought that it could be implemented into the work environment. At Bright we have regular Q&As with our co-founders and managers. They answer questions that were previously sent anonymously by members of the team. I think it is a really smart way to address possible issues or simply questions within the team. Also, as it turns out it is a great way to learn more about the origin of the company. Actually one of the most popular employee's questions is: 'How it all started?'.
3. Developers read books
Let's be clear. I know that developers read books! But I didn't know that they read books about technologies. I used to think that the books about Python or C# can never be up-to-date. However, at Bright Inventions we have a little library with books not only touching on technology but also team management, agile or design. For sure, everyone will find something interesting in our collection.
4. Friday yoga
I've never been a yoga fan. But you know what? Group yoga conducted by a nice instructor on Friday afternoon (only a few hours before the weekend) works perfectly. It is a great start to the weekend. Of course, this is not mandatory. If you want, you can join. If you don't, you just do your things.
These are 4 things that have surprised me at a software development company. No doubt that there are more surprises to come in the future… So I am happy to stick around!
Previous