How Can Non-Technical People Contribute to Kusama and Polkadot Networks? Part 2
Following part 1 of our guide on how to support Web3 if you are not a software developer, we are coming to you with other ideas. Check them out, find ones that suit you well, and be a part of the Web3 revolution. 😉
Make videos for the Kusama and Polkadot communities
According to Google Trends, YouTube users as well as Google searchers also started to be more interested in all Web3 things. 😉 If you are a YouTuber or aspire to be one – you might consider creating content about Web3.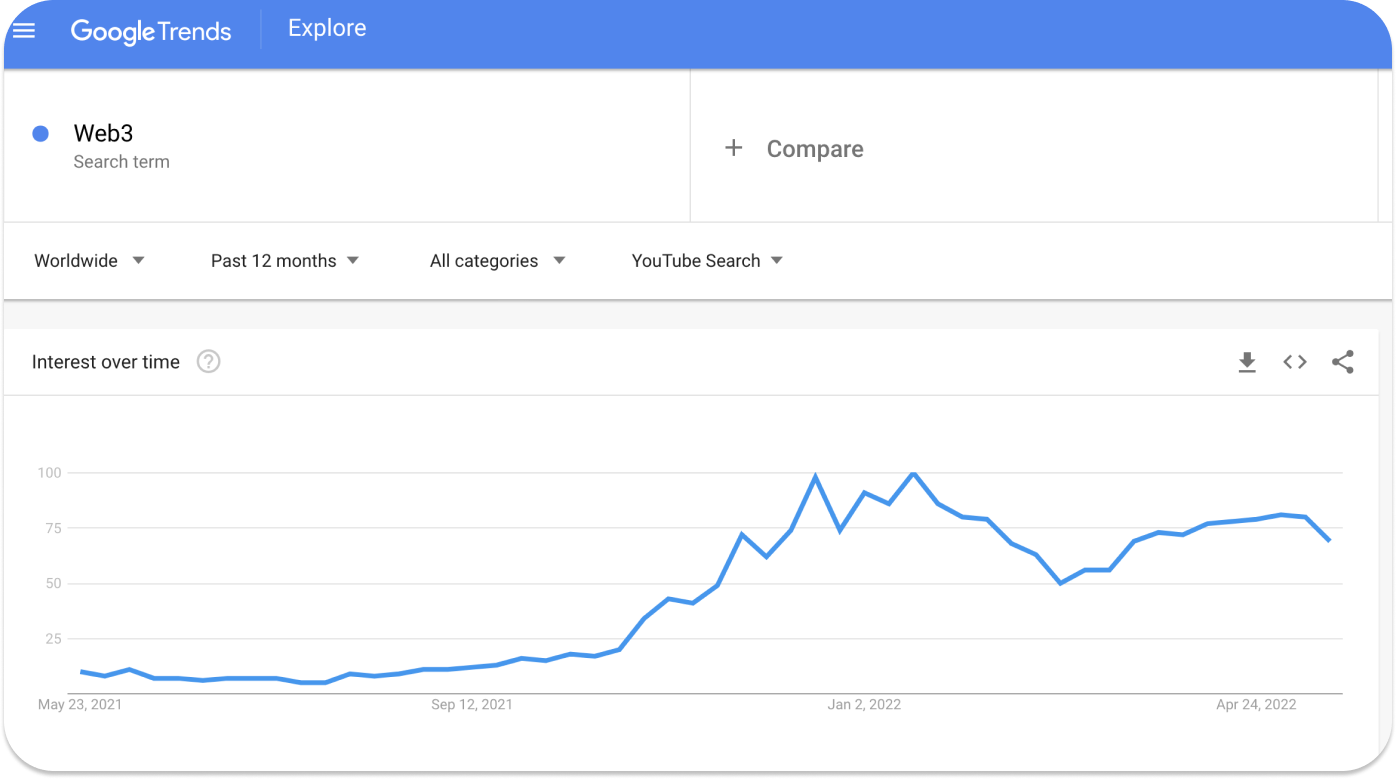 Also, if your video can be of value to the community, you can submit an idea for it on BrightTreasury. If the community appreciates your creative plans, you can turn them into a proposal and get funds to cover your expenses.
Example of proposal for video production:
https://treasury.bright.dev/proposals/148/
Follow the best sources on Web3
Element, Discord, and Twitter are the best sources for updates from the Polkadot and Kusama networks.
Servers to join on Discord:
Channels to join on Element:
Twitter accounts to follow:
If you are into newsletters, here are the ones you could start to follow:
Appreciate others with Treasury tips
Have you noticed someone's great contribution and you believe they should be recognized and rewarded? You can suggest someone from the community who deserves to receive a tip paid in DOT. After that, the council decides on the amount of the tip. The easiest way to suggest a tip beneficiary is via BrightTreasury's Tips Module.
Provide feedback for Kusama and Polkadot applications
When someone contributes to Polkadot and Kusama nets, they often need one thing – feedback. As a potential user, your thoughts on the planned and existing solutions are precious. We encourage you to leave feedback for community creators whether they have built a plugin or published some educational content.
You can even discuss their ideas on BrightTreasury before they turn them into a proposal. Let them know if their idea can be of use or maybe it shouldn't be developed because something similar already exists. Don't be a silent member. Contribute by using your voice!
We hope that you have got inspired to contribute to the community. See you on the Web3 path!
Previous