Why I Would Like to Be a Recruiting Specialist
I have in myself a constant desire to develop. I want to learn new things - I think this is the right time. :) In my opinion, working as a recruiter gives motivation and an opportunity to act, to discover new fields, and to be deep into them. A recruiter has to get to know the industry and the position first to be able to match the right person with it later on. Sometimes we do not even realise that a given environment can be so interesting and have so many unknowns.
IT is exactly this industry for me. We can find IT solutions in many different projects that deal with health, transport, entertainment, science, and much more. IT has absorbed all fields and that is probably the most intriguing thing. 
Recruiter to be
One of the most important and immersing things about being a recruiter I think is that we often meet new people, know their aspirations, abilities, ambitions, and... we can help them take a step forward in their career path. This is wonderful! Of course, we have to accept the fact that not always everything will be colorful. The company will not always find a perfect candidate, especially when generally it is very difficult to find them on the market. Well, no one said it would be easy.
Another aspect of why I want to be a recruiter is the feeling of impact on the company. By reaching out to candidates, I am representing both sides: the company and myself, so I contribute to how the company develops, and I think that if the company is developing, I feel I am developing with it, which is a big advantage.
Can everyone be a recruiter? I do not know, but probably not - because not everyone can be everyone. :)
What do I think a recruiter should be like? 
Brave - everyday talks with candidates, exchange of messages and phone calls - we have to be prepared for that. And for sure responsible- we have really important decisions of many people in our hands.

I do not want to recruit for quantity, I would like to recruit for quality. My dream is to be a recruiter who is looking for someone to join Bright Team, who will really feel comfortable here and that the cooperation will go well.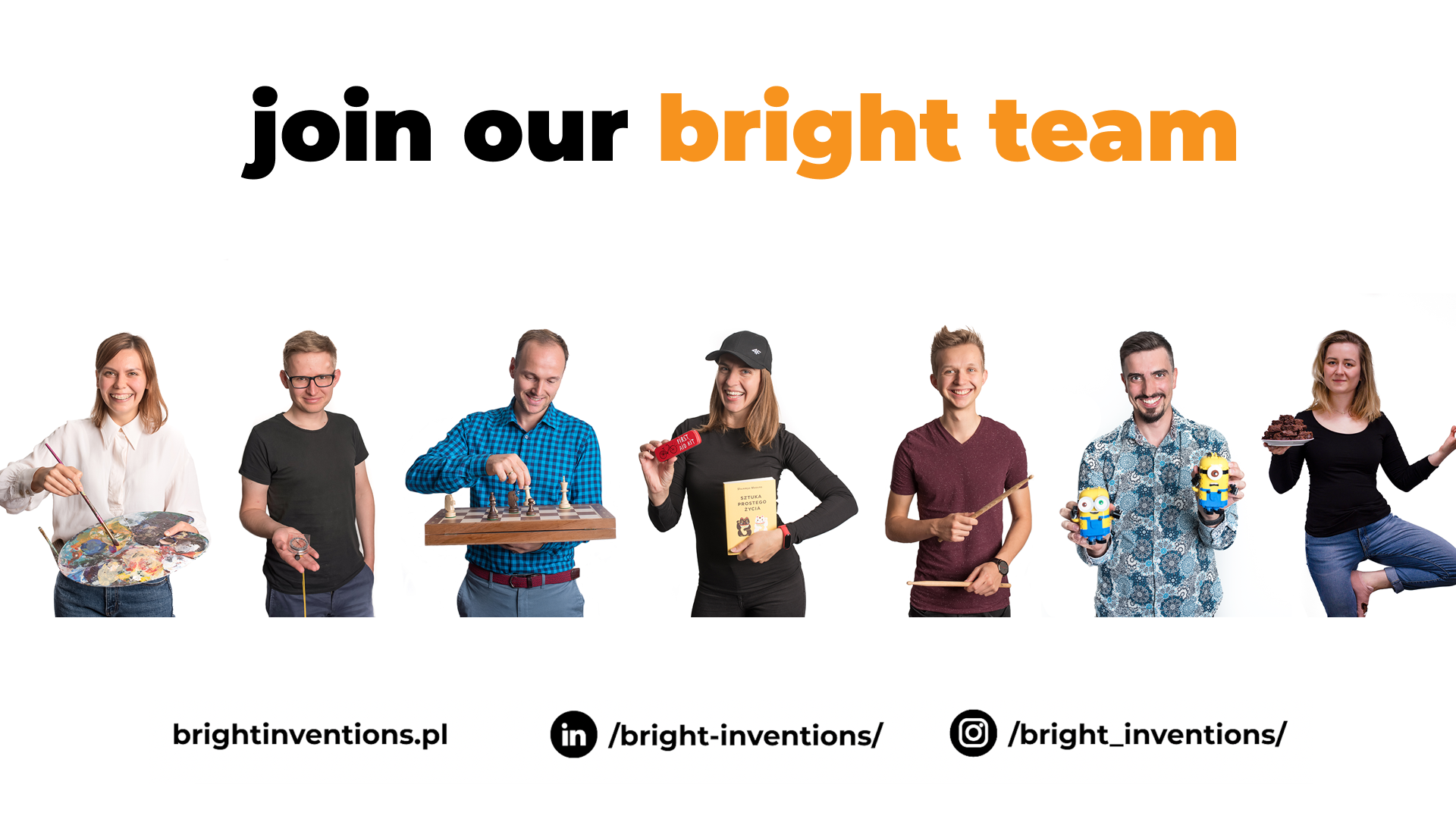 And in the end I have a few little tips, which I find really important and valuable now when I am starting my recruiting career.
It is good to have in mind how we want to work and what we want to achieve. 
And what is more important, you should always set yourself the values that you want to follow and then follow them.
To sum up, I have a lot of hard work ahead of me, many ups and downs but this effort will allow me to take small steps forward and as a result bring a lot of new friends :)
Previous